Our ongoing efforts contribute to the harmony and development of people, society, and the environment.
There are increasing concerns about the sustainability of the global environment, including global warming, poverty and resource depletion, so the expectations and demands placed on companies grow daily. The NAXIS Group has woven CSR and sustainability into its business management, business strategies, and risk management in the three fields of people, society, and the environment, and engages in sustainability-oriented business activities, led by the concept of "Leaving no one behind," a commitment of the UN's Sustainable Development Goals (SDGs).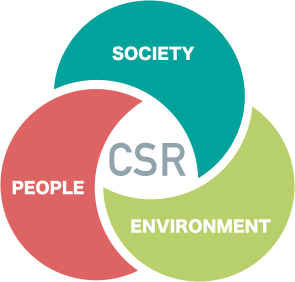 The NAXIS Group's management philosophy is that "Trust creates a richer future." We believe that business is made from the ties between people, and that trust creates a richer future.
In order to build greater trust between people, we recognize our responsibility for respecting the human rights of all those whom our business activities affect. We conduct business in harmony with international rules and regulations.
We also assess expectations and demands through constructive dialogue, working together to solve social issues.
The NAXIS Group has over 125 years of history taking on new challenges and expanding its business in step with the changing times. In order to earn the trust of stakeholders and continue creating new value, we are reinforcing our governance structure and working to be a partner that clients can grow together with in the global market. We hold global codes of conduct in high regard and comply with laws, regulations, and other rules. We maintain an accurate understanding of the cultures and practices of the regions in which we do business and contribute to their development and the realization of sustainable societies.
As environment issues become more severe, and environmental regulations become stricter, it is imperative that we tackle environmental issues related to manufacturing. The NAXIS Group promotes the effective use of resources in production processes such as raw material procurement and production, logistics, and disposal. We strive to reduce our environmental impact and contribute to the realization of a sustainable society through our environmentally friendly initiatives.
We are a member of Sedex®.
ISO 9001 certification
We received ISO 9001 certification in 2001. We aim to improve customer satisfaction through this international standard for quality management systems.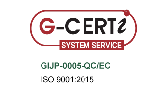 Sedex®registration
We joined Sedex in 2019. Our goal is to realize ethical and responsible business practices in supply chains on a global scale.

ISO 14001 certification
We received ISO 14001 certification in 2006. Through this international standard for environmental management systems, we are working to protect the environment and to create an organization that adapts to changing environmental conditions.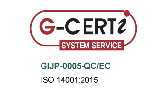 OEKO-TEX®
We received OEKO-TEX STANDARD 100 certification in 1993. The OEKO-TEX® STANDARD 100 is a global uniform independent testing and certification system for textile raw materials, intermediate products and end products. By meeting this standard, we seek to improve product safety from a consumer perspective.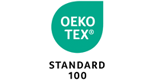 FSC® Certified Paper
NAXIS obtained FSC® certification in 2010. The Forest Stewardship Council® (FSC®) is an international non-profitable organization that promotes responsible forest management worldwide, and by handling FSC® certified paper, NAXIS is contributing to the creation of a system that enables consumers to indirectly support conservation of the world's forests.