Grow together with colleagues from around the world.
The company is a stage. Our work provides purpose in life.
In order to create a workplace in which everyone is highly motivated and engaged, NAXIS hires for career track positions on a rolling basis.
Our Tokyo office, with its many bilingual and foreign employees, is a particularly global environment that often works with overseas sites and customers.
We are also dedicated to helping employees balance parenting and work. Our childcare leave rate is high, as is the percentage of employees that return following childcare leave, and many employees use this leave system.
Employees leverage their strengths, working energetically and enthusiastically while maintaining balance with their own lifestyles.
Human resources, innovation and challenge spirit are factors which make NAXIS, with its 120 year history, keep growing.
We believe that a company should be a stage where employees can work actively and autonomously.
Our goal is to be an organization made up of partners that trust each other and recognize each other's mutual value, and we are always on the search for new partners.
Aiming to be an organization of partners that are independent and connected by mutual trust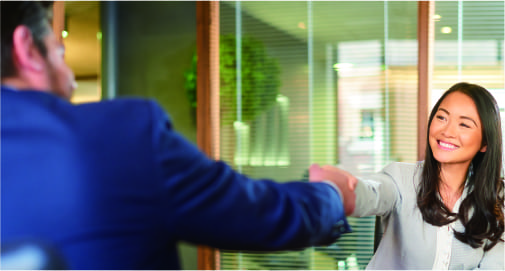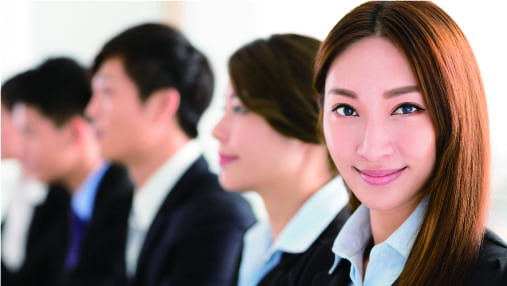 NAXIS's cherished organization and personnel systems
We offer career development support based on career paths and work to create ideal organizations and workplace environments as we seek to achieve further growth and ongoing development, both for our company and for our employees. We consistently value the people that make up our company, as well as our culture and environment, which contributes to improved motivation, morals, and engagement.
We believe that the employment relationship between our company and our employees is an ideal partnership of mutual development with just the right level of intensity.
A company's competitive power comes from the competitive power of its human resources.
No company can achieve sustained development without training its human resources and improving their abilities -- without increasing their intellectual value (assets).
Come to NAXIS and let us grow together as we advance into the future.